Get Give Me Drums
now for just $47
You can also first try our FREE taster pack of MP3 drums HERE.

Now you can have INSTANT DRUMS on your computer in minutes, ready to use right away. Its as easy as choosing a style and PRESS PLAY!
Use your choice of music player such as iTunes, Windows Media Player or any other to play Give Me Drums MP3 drum tracks. You can even load them onto your phone or iPod and have instant drums in your pocket!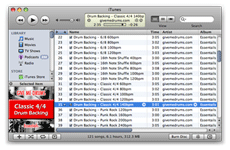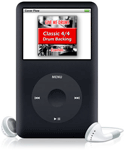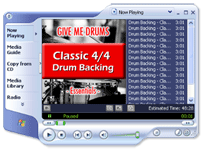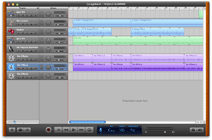 You can use Give Me Drums full length drum tracks in your demo songs, using your choice of recording program such as GARAGEBAND, LOGIC, CUBASE and PRO TOOLS.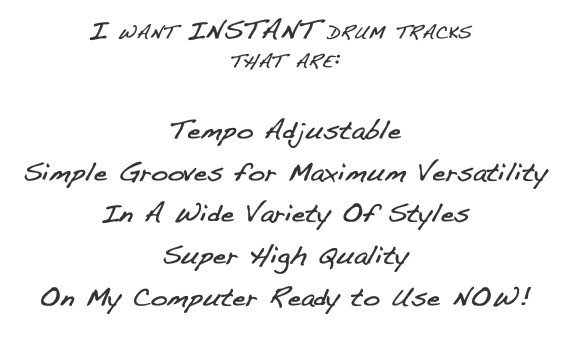 PREVIEW CLIPS


Have a listen to the Give Me Drums sets in action by clicking the play button on the audio players below. Each preview demonstrates the chosen set at both slow and fast speeds.

Give Me Drums is the long overdue tool designed to make your practice, jamming and demo production faster and easier than ever before. You'll be left wondering why it wasn't created years ago.

A great alternative to practicing with a metronome, GMD's drum backings are inherently more musical. Even if you have large collection of drum loops of different tempos, you will have noticed that if the syncopations of the loop your using don't match what your playing the result is a 'miss-matched/off' feeling.

GMD has been designed with this issue in mind, there are no unessential offbeats or syncopations in sight. The result is the ultimate in versatility!
Each track lasts 3 minutes (so you dont need any special loop software)

Tempo ranges vary for each set (increments of 5bpm)

High quality 192kbps MP3 audio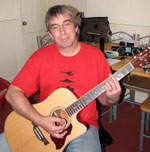 "Im having a lot of fun in my practice sessions"
"I think if I had been using this product from the start I would certainly have a better understanding of rhythm and my timing would certainly be better.
This product is far more interesting to use than a basic metronome and Im having a lot of fun in my practice sessions."
Raymond Gilchrist - Cumbria, UK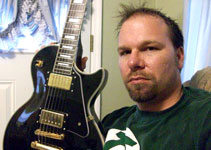 "It's improved my performance by tenfold"

"It helps me with my rhythm which sometimes I have struggle with. This program has some serious beats also... It's improved my performance by tenfold, I love it and recommend it."

Tony Cook - Tennessee, USA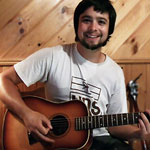 "They're great to play along with because they sound good and they're well made."

Dan Lizotte - Adelaide, AUS
The sound quality is outstanding with subtle quantization and accents making a real drummer in front of you...and best of all, dump it into youre iPod and away you go, jam man!

I love the fact that with so many styles, it's just that easy as having my computer on, output even into a stereo system or an amp if you have one, grab my guitar, click any track style and with no thinking in seconds....bang-a-gong....YOU GOT A DRUMMER.

Great stuff Andy and keep up the great work that you produce.

Paul D - Surrey, Canada
FILL IN THE FORM BELOW FOR 13 FREE TRACKS!
13 Tracks Including:

Classic 4/4 u00a0

Metal u00a0

Reggae u00a0

Punk Rock u00a0

u00a0Disco Rocku00a0u00a0

Shuffleu00a0

Metal 12/8 u00a0

6/8

16th Note Shuffle u00a0

Hard rock


Give Me Drums
Basic Edition

For a limited time Im offeringu00a0
a generous download ofu00a0
13 x FREEu00a0MP3s.

All you need to do is enter
your name and email below.
Want more? Get these

3 awesome bonuses

with GIVE ME DRUMS - ULTIMATE EDITION!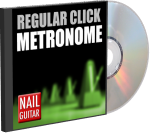 MP3 Metronome

Some times you do want the simplicity of the metronome for practice so Im giving you an unbeatable collection of metronome tracks that are ready to load onto your ipod and take anywhere.

Because it's digital takes up no space and is weightless.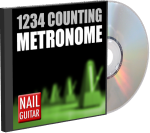 1234 Counting Metronome

Learning to keep count as you play is a skill that normally takes years to develop. Practicing with the '1234 Counting Metronome' teaches you to count beats as you play.

No more getting lost not knowing where the change chords. Its also great for teaching, I use it heaps when teaching guitar lessons.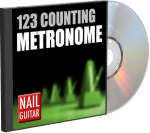 123 Counting Metronome

The next most common beat count is bars of 3 so it only makes sense the have a 123 Counting Metronome aswell.

Ask any accomplished musician and they will tell you just how important to develop your 'internal metronome'. learning to read and count rhythms is one of the most challenging aspects of any musical instrument.
Here's what you are about to receive when you buy Give Me Drums - Ultimate Edition
| | |
| --- | --- |
| CONTENTS | VALUE |
| Classic Rock Set | $9 |
| | |
| Acoustic Set | $9 |
| | |
| Hard Rock Set | $9 |
| | |
| Disco Rock Set | $9 |
| | |
| Punk Rock Set | $9 |
| | |
| Metal Set | $9 |
| | |
| Metal 12/8 Set | $9 |
| | |
| Shuffle Set | $9 |
| | |
| 16th Shuffle Set | $9 |
| | |
| 6/8 Ballad Set | $9 |
| | |
| Reggae Set | $9 |
| | |
| | |
| | |
| 3 x Bonuses: | |
| | |
| MP3 Metronome Set | $7 |
| | |
| 1234 Counting Metronome Set | $7 |
| | |
| 123 Counting Metronome Set | $7 |
| | |
| TOTAL VALUE: | $120 |
Your Give Me Drums purchase is Risk-Free!
100% Satisfaction
30 Day Money Back
Guarantee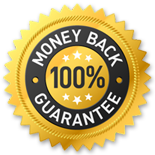 Use Give Me drums for 30 days, if for any reason it doesn't live up to your expectations you can email me for a full refund.

When you buy Give Me Drums, I want you to feel completely comfortable with your purchase. If for ANY reason it turns out Give Me Drums isn't for you, you can return it for a prompt and friendly 100% refund of your purchase price. You can return it tomorrow, next week, or up to 30 days from now.

What's more you can even keep the 3 bonus metronome sets as my thanks for giving it a try. You really can't lose.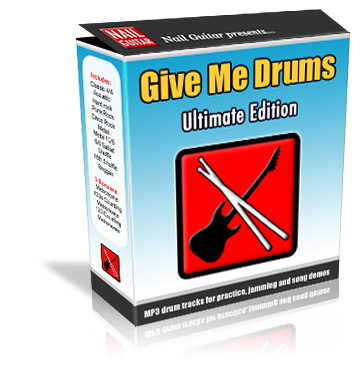 Instant download purchase
Frequently Asked Questions & Answers
Is it safe for me to pay online?
Yes, our products are sold through Teachable.com - they are one the biggest and most trusted online retailers specializing in digital delivery of products.
How will I receive my purchase?
At check out you will be prompted to enter your email. Immediately after purchase you will be sent a secure download link to immediately start your Give Me Drums download.
Can I download Give Me Drums direct onto my phone or tablet?
Android users, yes this is possible.
iPhone & iPad users, this is NOT possible.

However, you can download Give Me Drums on your desktop or laptop computer and then load the tracks onto your tablet or phone just as you would any other MP3 music file.
What is the expected delivery time for the physical version?
Within Australia
1 week
Outside Australia
2-6 weeks

You will receive a digital download link while you wait for your physical purchase to arrive.
Get Give Me Drums
now for just $47
givemedrums.com © All Rights Reserved