Quick Start To Ukulele For Guitarists
Use your guitar knowledge to learn the ukulele fast.
What can you expect from the course?
Click play to find out...
The Shortcut To Learn The Ukulele In Record Time!
After buying a ukulele I was determined to not wade through hours of lessons teaching things I have already learnt from playing guitar.

To my surprise some of the things I expected to be the same as guitar were different and some of the essentials that appeared different I was able to develop simple systems to translate from guitar.

This gave birth to 'Quick Start To Ukulele For Guitarists'.

I've done the heavy lifting and created an easy to follow, no fluff course so you that you can learn to play the ukulele in record time. You can now understand the workings of the ukulele and be playing songs on it in just hours instead of weeks or months.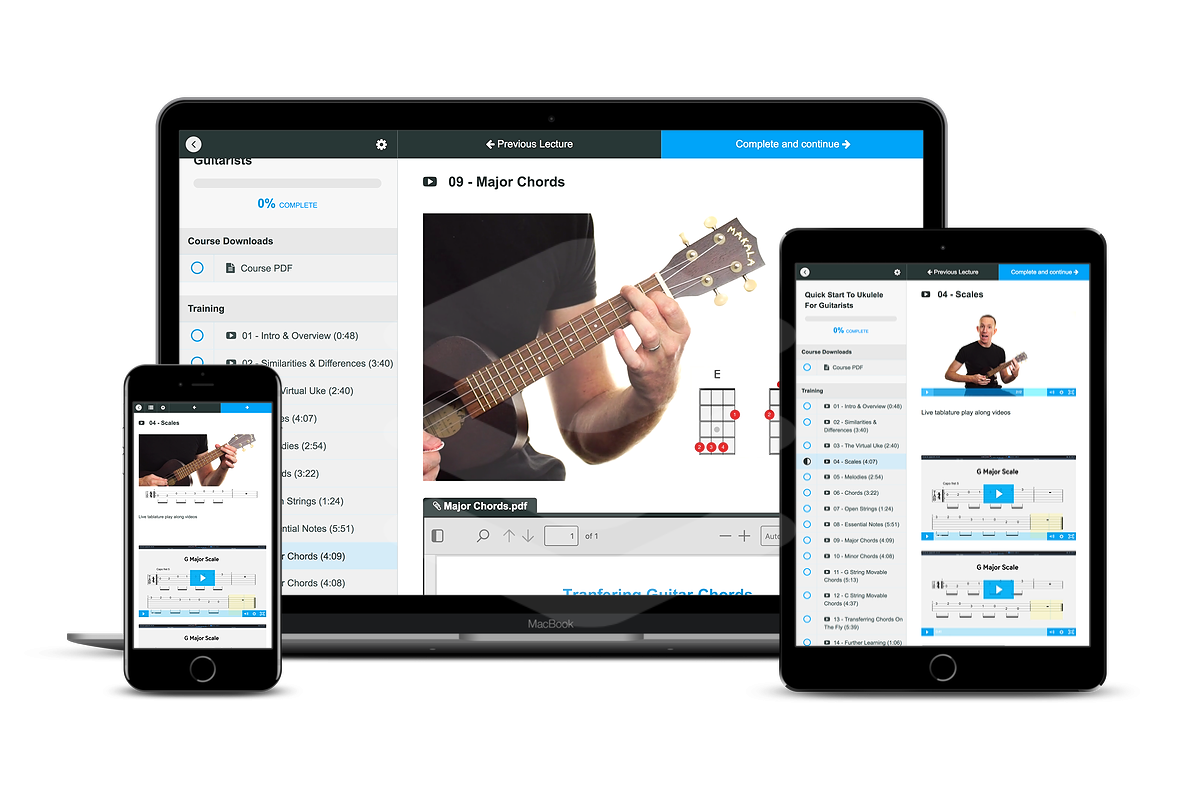 What You'll Learn

◉ Similarities & Differences
The secret to learning the ukulele fast is understanding it's similarities and differences to guitar. In the course you'll learn not just the physical differences but more importantly the musical differences.

◉ The Virtual Ukulele
Don't yet own a ukulele yet? Not a prob Bob, I'll show you how to create a virtual ukulele with your guitar, all you need is a capo.

◉ Solidify Commonalities
A big key to making a smooth transition to the ukulele is by solidifying scale shapes, melodies and chords it has in common with guitar. This will train both your brain and fingers that the ukulele isn't so different after all.

◉ Essential Notes
You'll learn my slightly oddball (but incredibly effective) system for memorizing both the open string names and the most important notes. This will allow you build super important movable chords.

◉ Major & Minor Chords
The bread and butter of playing songs on any instrument is learning the most common major and minor chords. To join the dots in your mind we'll look at each of these first played on guitar and then on ukulele.

◉ Moveable Chords
You'll learn the 4 essential moveable chord shapes. This way instead of freaking out when you see sharp and flat chords in songs you can smile to yourself and play them like a breeze.


What Customers Are Saying
"Informative and concise training..."
"Informative and concise training. I know what I'll be taking as my travel guitar on holidays from now on!"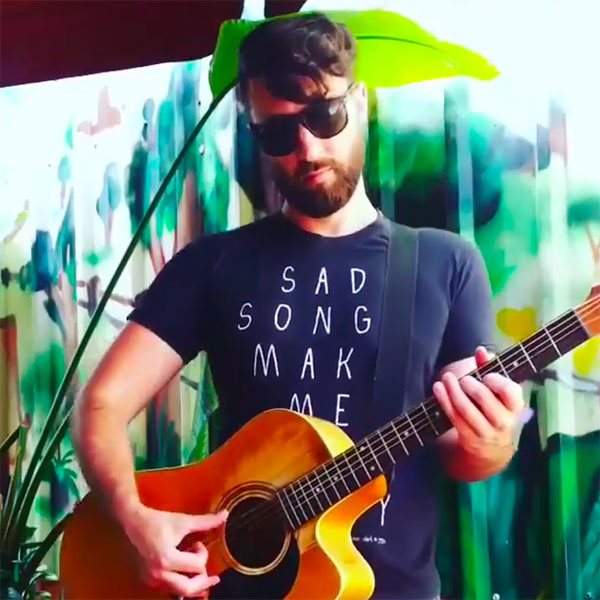 Nick Warren
Song Writer
"It definitely saved me lots of time..."
"Great course, it definitely saved me lots of time. I love that I could pick up the uke and not have to be a newbie all over again."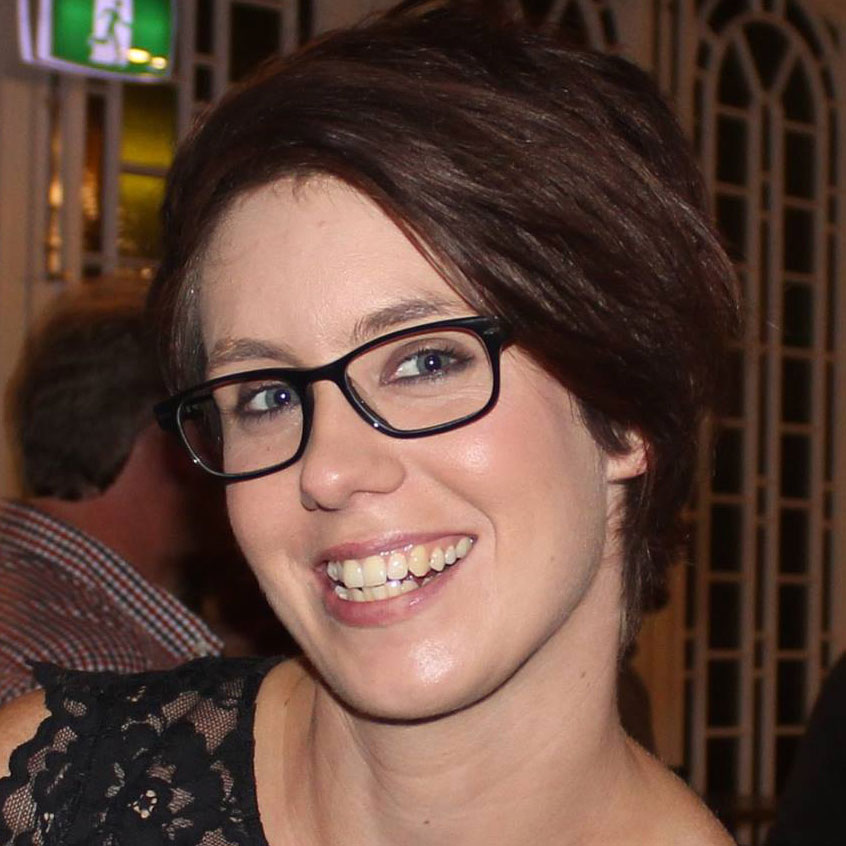 Heidi Maguire
Multi Instrumentalist
"I have learned more in the first 10 minutes of this course than all my previous attempts to teach myself..."
'I've toyed with the idea of learning the ukulele for years, but was a little confused every time I picked one up. I have learned more in the first 10 minutes of this course than all my previous attempts to teach myself.

The course is simple to navigate, very entertaining and easy to watch.

The explanations and exercises are right on point and make perfect sense to the 'guitarist brain'.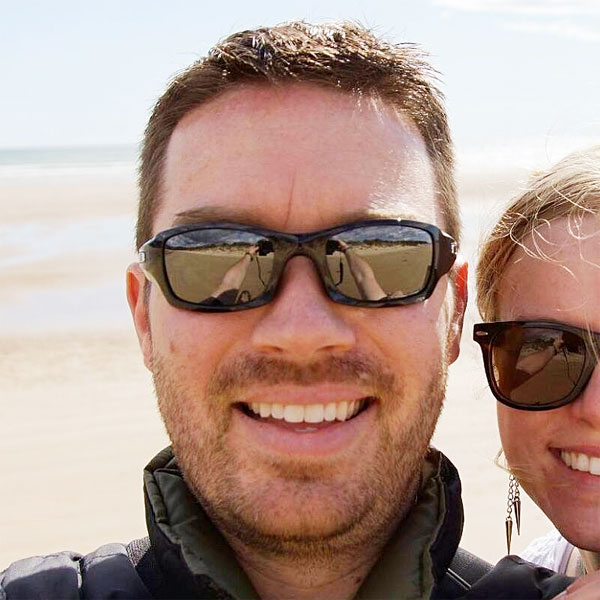 Peter Allen
Long Time Guitar Noodler
The ukulele is a lot like guitar but many times more portable.

We've all experienced those occasions where we plan to take our guitar on a road trip only to realize there isn't enough room in the car. You can ALWAYS fit a uke!
Guitars aren't that heavy... until you put them in a hard case and have to carry them more than a block.

Want to hike a mountain and play your ukulele on the summit? Not a problem!
For under $100 you can get yourself a very decent ukulele that will stay in tune and sound great.
If you've ever complained about big awkward chords then the ukulele may just become your new best buddy, or at least help you work your way up to being more confident playing the guitar.
It's fun to mix it up and play a different instrument.

With Quick Start To Ukulele For Guitarists you'll be surprised how little effort is needed to learn the ukulele after playing guitar.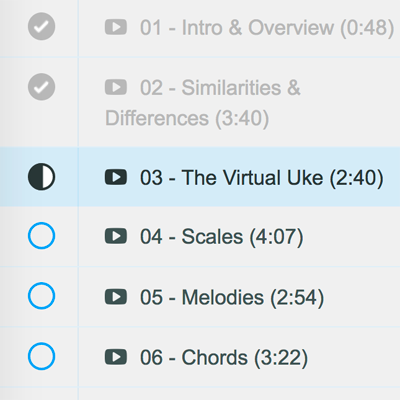 Automatic Progress Tracking

No more scribbling notes on paper, Nail Guitar's learning portal will automatically keep track of what videos you've watched (even if you watch them out of order). It's like Netflix for learning!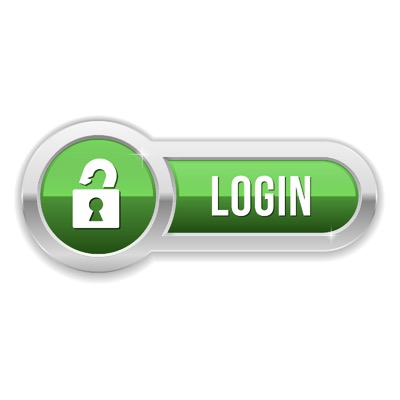 The Nail Guitar learning portal is home to every course you purchase and is easily accessed with your personal login.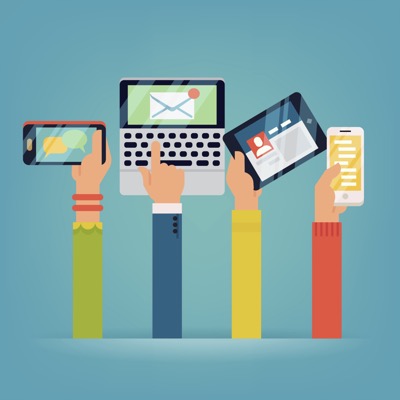 The 'Quick Start To Ukulele For Guitarists' course is viewable on all devices - mobile, tablet, Pc and Mac.
Quick Start To Ukulele For Guitarists ebook
► 2 - Similarities & Differences
► 11 - G String Movable Chords
► 12 - C String Movable Chords
► 13 - Transferring Chords On The Fly
► 15 - Ukulele Buyers Guide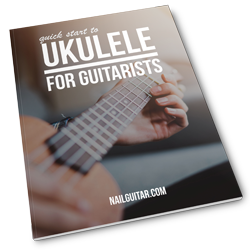 Bonus: Quick Start To Ukulele For Guitarists ebook
Each video lesson in 'Quick Start To Ukulele For Guitarists' is complimented by big bold diagrams and explanations in PDF format.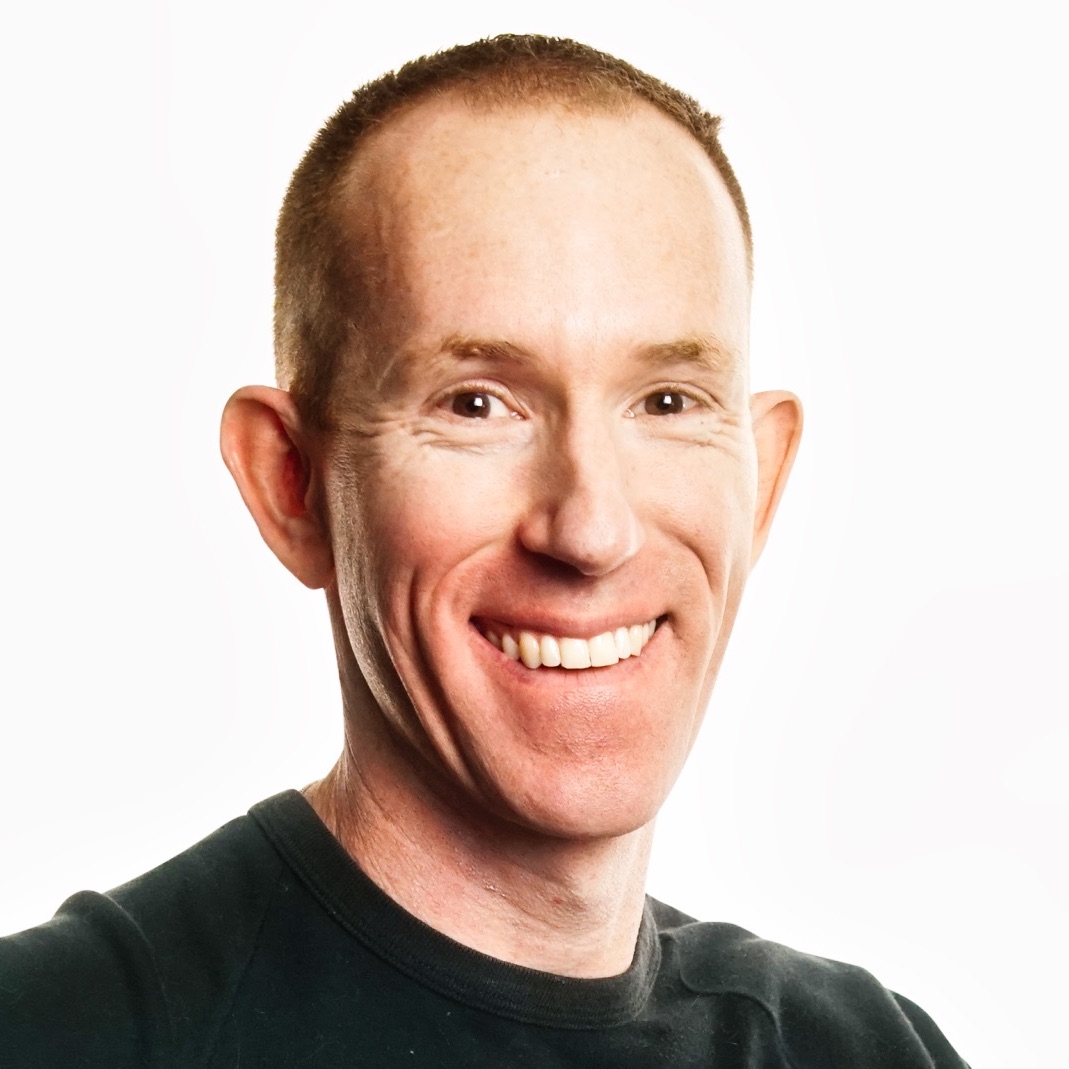 Hi, I'm Andy Collins. After picking up the guitar at age 15, I was hooked. Before long I started teaching others how to play.

In the 24 years since, playing the guitar has brought me countless great experiences, from making my son laugh with made up songs, to playing on stage to thousands of people.

Whether your 16 or 60, have big goals or small, my courses will help you learn faster, easier and you'll have more fun doing it!


Frequently Asked Questions
When does the course start and finish?
The course starts now and never ends! It is a completely self-paced online course - you decide when you start and when you finish.
How will I receive my purchase?
At checkout you will be prompted to enter your email. You will then be sent an email with directions to access your purchase.
How long do I have access to the course?
How does lifetime access sound? After enrolling, you have unlimited access to this course for as long as you like - across any and all devices you own.
What if I am unhappy with the course?
We would never want you to be unhappy! If you are unsatisfied with your purchase, contact us in the first 30 days and we will give you a full refund.
Make your purchase Risk-Free!
100% Satisfaction
30 Day Money Back
Guarantee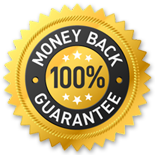 When you buy Quick Start To Ukulele For Guitarists I want you to feel completely comfortable with your purchase.

If you feel it doesn't deliver on what you see here, return it for a prompt and friendly 100% refund of your purchase price. This can be next week, next month. You really can't lose.


It's Time To Start Playing Awesome Ukukele!
Imagine the stunned look on your friend's faces when you pick up the ukulele at your next get together and start playing songs... followed by them asking 'I didn't know you played the ukulele?'

Only you will know the secret of your 'quick start to ukulele'!

You don't need to start from scratch, you just need to follow along with the training and put what you learn into action.

Remember, with Nail Guitar's 30 day money back guarantee your purchase is risk free.
Get
Quick Start To Ukulele For Guitarists
now for
$67