Ultimate Song Lessons Cheat Sheet
Get the
Ultimate Song Lessons Cheat Sheet
now for
$10
The cheat sheet gives you:
Video Quick Links
Click the song title to watch the lesson on Youtube.
Song & Artist
The song title and who plays it, say no more :)
Focus Skills
See what skills you will improve learning the song.
Chords Used
Learn what chords are used in the song.
Capo Settings
Know if the song uses a capo and on what fret.
Power Chord Indicators
Know if the song uses power chords.
Bar Chord Indicators
Know if the song uses bar chords.
Best For Beginners
Know if the song is suitable for beginners.
How's it different to the Easy Songs Cheat Sheet?
The Ultimate Song Lessons Cheat Sheet is over 5x bigger!

Easy Songs Cheat Sheet
33 Song Lessons Listed

Ultimate Song Lessons Cheat Sheet
200+ Song Lessons Listed

That's every single song lesson on the Nail Guitar YouTube channel.

This is the nothing left out, grand kahuna of cheat sheets!
Specifically designed for intermediate players the Ultimate Song Lessons Cheat Sheet also tells you which songs contain power chords and which contain barre chords.

If you just want to crank the distortion and play power chord rock songs, you'll know exactly which songs are for you.

Getting your bar chords happening and need more songs to hone your skills?

At a glance you can see which songs will help you work on that skill.
I'll be releasing new editions of the cheat sheet yearly growing the resource as new songs are added on the Nail Guitar channel.

As each new edition expands with more songs and features, the price will also go up.

Get it now to claim your free updates for life!

Bonus:
Song Smarts Training Videos
In the bonus training videos you'll gain insights to make the most of the cheat sheet and see big improvements in your playing immediately.

You'll also learn:
How to use the 'gut check technique' to know when to persist with a song and when to give it a breather.

How to avoid becoming a 'patch work guitarist' and falling victim to imposter syndrome.

How to avoid endlessly bouncing between songs and making little progress.

My time tested strategies to avoid getting bogged down on one song for to long.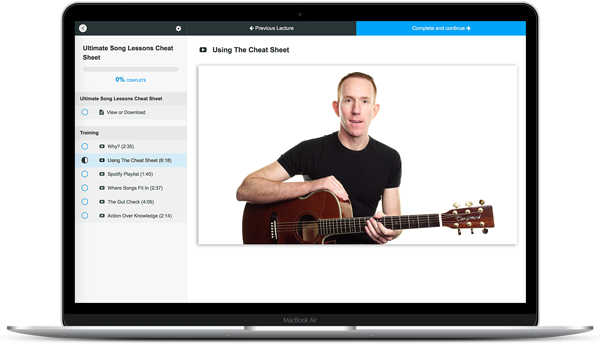 "Andy's approach makes it that much easier."
"Andy again shows why he's the go to teacher. He's he put together a slick catalogue of his lessons letting you get right to what's important for you.

Learning how to play the guitar is the priority and Andy's approach makes it that much easier.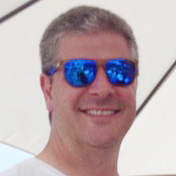 Brad Mumme
New York, USA
"The cheat sheet sure does provide an easier shortcut."
"Starting guitar at age 60 has been tough at times, the cheat sheet sure does provide an easier shortcut in selecting songs to learn."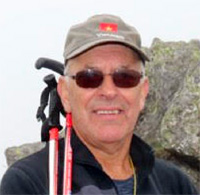 Steve Booth
Cheshire, UK
"I'm able to be more efficient in my learning."
"As a self taught guitarist the cheat sheet let's me either hone in on songs that I can play with ease based on my current knowledge or challenge myself that one step further.

Thanks to the easily navigated format, I'm able to be more efficient in my learning."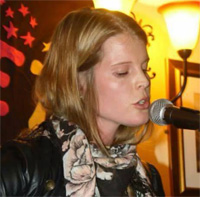 Summer Greenwood
Tasmania, AUS
Now you may be thinking 'at such a low price why not just give it away for free?'

Well I'm glad you asked, here's the reason...

I'm asking for the tiny investment on your part to help ensure you make use of it.

To explain further, I've downloaded countless free guides for everything from playing piano to gardening to body language, but 95% percent of them get nothing more than a quick 30 second skim.

Even if the guide looks useful and I intend to come back and read more I rarely do.

The reason is simple, I invested nothing to get it... so it falls to the back of my mind.

I'm NOT charging a nominal fee so that I can buy a cheese burger, I'm doing it so that you will be compelled to actually use the cheat sheet and better your guitar playing.
Make your purchase Risk-Free!
100% Satisfaction
30 Day Money Back
Guarantee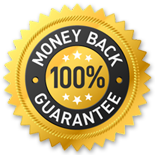 When you buy the Ultimate Song Lessons Cheat Sheet I want you to feel completely comfortable with your purchase.

If you feel it doesn't deliver on what you see here, return it for a prompt and friendly 100% refund of your purchase price. This can be next week, next month. You really can't lose.


Take control of your guitar playing by choosing the PERFECT song to learn next, based on your current skills. Click the purchase button below to get access!
Get the
Ultimate Song Lessons Cheat Sheet
now for
$10